AXS just got a magic internet asset
· 3 min read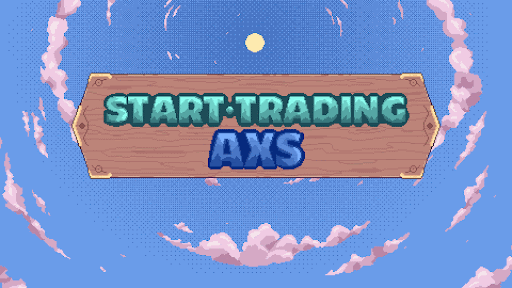 We're bringing the metaverse to DeFi.
Float Capital now supports a 2x leveraged AXS market on Polygon.
Come mint a position now.
AXS, or Axie Infinity Shards, are the governance tokens from massively successful metaverse game Axie Infinity.
For the first time users on Polygon will be able to get leveraged long and short exposure to AXS, in a few clicks, with miniscule gas fees.
The best part?
To celebrate, we're giving away a team of Axies.
That's right. Win Axies. A whole team.
Each of the Axies is purebred.
Zero breeds each.
One beast, one plant, and one aquatic. The perfect starter team.
Check them out here.
To win, head over to our Twitter account, and look for the pinned Tweet. Like it. Retweet it. Follow @float_capital.
We'll announce the winners on the 21st of December.
New strategies for AXS stakers
Earlier this year Axie Infinity launched staking for AXS.
AXS holders can stake tokens and receive APYs in the triple digits, in doing so though, they're exposed to price movements.
The existence of a Magic Internet Asset for AXS opens up a new possibility: hedging.
Now stakers can open up shorts on their own stake, and go what the degens call delta neutral.
This means becoming completely immune to price movements, because if the price of AXS goes up, the stake goes up in value, and as the price goes down, the short goes up in value.
The whole time the hedged staker will keep earning yield on the staked assets, effectively earning rewards without worrying about price drops.
Plus at 2x leverage, under optimal conditions, an AXS stake could be hedged with a position 50% the size of the underlying stake.
Because price movements of AXS have been so aggressive in the last year, AXS shorts will likely be easily offset by long positions hoping the price will appreciate.
Getting to Float from Axie Infinity.
Staking AXS, or even earning SLP from playing Axie Infinity requires a Ronin Wallet, connected to the Ronin Network.
Minting a position in Float Capital's AXS market requires a Metamask, Wallet Connect, or Torus wallet, with DAI and MATIC on Polygon.
That could be a big step for a play to earn degens from Axie Infinity, but don't worry. We've created a handy guide for getting across from Ronin and trading in Float Capital.
Read our delta neutral guide here.
---
This piece is not financial advice. Any kind of DeFi activity comes with risk, and should only be attempted by serious degens who understand this and know how to navigate it.
To learn more about the risks inherent with using Float, read our blog post here.
To understand how the protocol and our magic internet assets work, read our docs.
If you want to meet the team behind Float Capital, claim your gem role, or hang out, come to our Discord.
This piece was written by Campbell Easton.