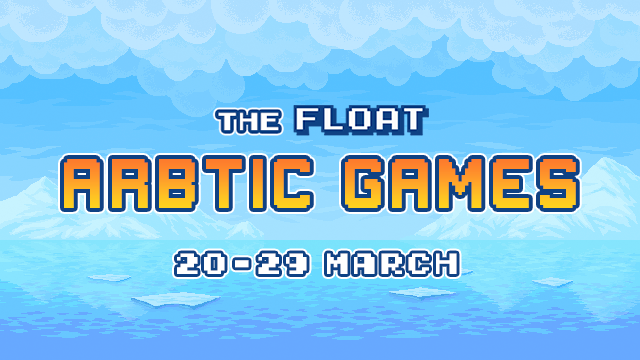 It's time for something real special.
The Arctic Games are coming to Arbitrum Goerli.
Float Arctic is the simplest way to trade leverage, with no liquidations, no over-collateralisation and no margins.
For the Arbitrum Goerli launch, it's undergone some major upgrades. Expect awesome new features like stop losses and limit orders, and new oracles that make transactions 20x faster.
The Arctic Games are a series of testnet trading competitions that are helping us refine Float Arctic for a mainnet launch. You trade. We build.
This round will run from 20 March, 11:00 UTC to 29 March, 11:00 UTC.
We're calling it… the Arbtic Games.
What are you waiting for? Get pledging or get reading. 👇
What are the Arbtic Games?
The Arbtic Games are the latest round of the Arctic Games – our testnet trading competition.
Each round is bigger than the last, with more features, assets and users.
If you get in, you'll test out Float Arctic by competing with other users to trade leveraged tokens tracking BNB, BTC, DOGE, ETH, MATIC and SOL.
For each asset you'll be able to mint long and short tokens, at 1x, 3x and 5x leverage.
By trading you'll help us build Float Arctic. You'll generate valuable data that'll help us refine the user experience, funding rates, Float pool mechanics and more.
What can I win?
At the start of the competition users will be airdropped valueless collateral called Arbtic Fake Coins, and some testnet ETH on Arbitrum Goerli.
Winners are judged on PnL from their original Arbtic Fake Coin balance at the moment the competition closes.
Prizes are awarded in DAI on Arbitrum mainnet. They are:
First place – 2,250 DAI
Second place – 1,000 DAI
Third place – 350 DAI
Users that rank fourth to tenth place will each receive 50 DAI.
The bottom three users will each receive 25 DAI, as a consolation prize, and because it's almost as difficult as coming in the top three.
Each of the above positions will receive a rare NFT. All users who trade during the competition will receive a participation NFT.
How can I join?
First you must claim the Arbtic Pledgooor role to become eligible to join. If you are selected you will be given the Arbtic Gladiator role.
You can become an Arbtic Pledgooor here.
Next, go to the Float Guild, connect your wallet and complete the Sybil resistance steps. You'll receive the Arbtic Pledgooor role in our Discord.
While you're there you can claim the Raiders role and join the Arbitrum Raid.
Once you have your Arbtic Pledgooor role, enable role notifications in our Discord Server.
Pledges will close on 17 March at 11:00 UTC. After that we will select the Gladiators.
The number of Gladiators is limited. Not all Pledgooors will get through.
Guaranteed access will be given to Pledgooors who have proven their worth on chain.
Some of the ways you can prove your worth are:
The remaining roles will be randomly allocated to Arbtic Pledgooors.
Other ways to guarantee your access will be announced. Keep watch.
What is Float Arctic?
Float Arctic is the latest version of the Float protocol. It's a new financial primitive that lets you trade leverage without making the compromises that existing leveraged trading tools had to make.
Float lets you mint leveraged tokens, long and short, in one click.
With Float's leveraged tokens you will never be liquidated, require over-collateralisation, or have to manage margins.
Float Arctic uses a multi-pool architecture to ensure that your leveraged tokens will receive fixed leverage. That means a token minted at 3x leverage will always get 3x leverage. It won't Float within a range, nor will it ever need to rebalance. Instead your leverage is supported by a liquidity tranche called the Float pool, which balances all positions in exchange for a funding rate.
Float is the easiest and most enjoyable place to trade leverage. Once contracts are approved, you can mint tokens, burn your tokens and mint any other tokens, and redeem your tokens for collateral in one click.
Your positions will appear on your profile page, and your PnL appears on the leaderboard. If you have an ENS handle it will appear instead of your address, and if you have a Morgan, it will appear as your profile picture.
Float Arctic has passed a smart contract audit by Sherlock DeFi, with no serious vulnerabilities found.
For the Arbtic Games deployment the OracleManager.sol contract has been altered since the audit. We have made minimal changes to integrate RedStone pull based oracles, which allows the protocol to process user transactions 20x faster.
Pledge yourself to the Arbtic Games here.
Get live updates on new deployments, new features and opportunities to contribute on our Twitter. Or, meet the team and hang out in our Discord.