NOTE: These docs are under active development pending final Arctic stuff. 👷‍♀️👷
---
The Profile page contains information on your active positions, balances, trading history and presence in Float, including:
Total portfolio value
Float leveraged tokens held in your Portfolio
Returns expressed as a percentage
Recent trades
Available balance of collateral
Pending stop losses and limit orders
Profile Picture (if you have A.P. Morgan NFT)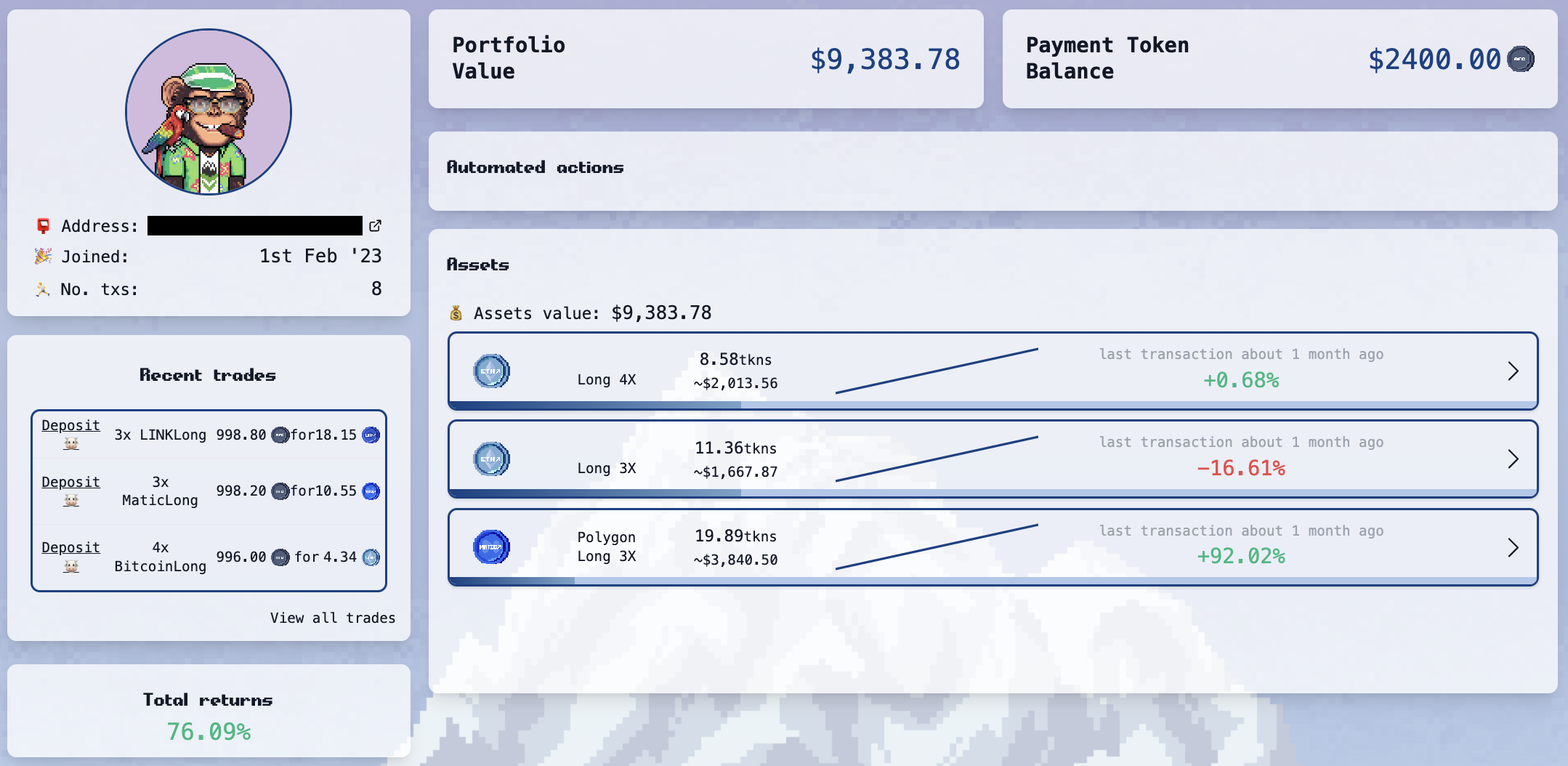 Your open positions will appear on the right side of your profile. Each position can be expanded to view additional entry and exit information, such as dates, execution price, no. of tokens & fees - as well as the average entry price.